A History of Leadership: Why You Should Buy a Chevy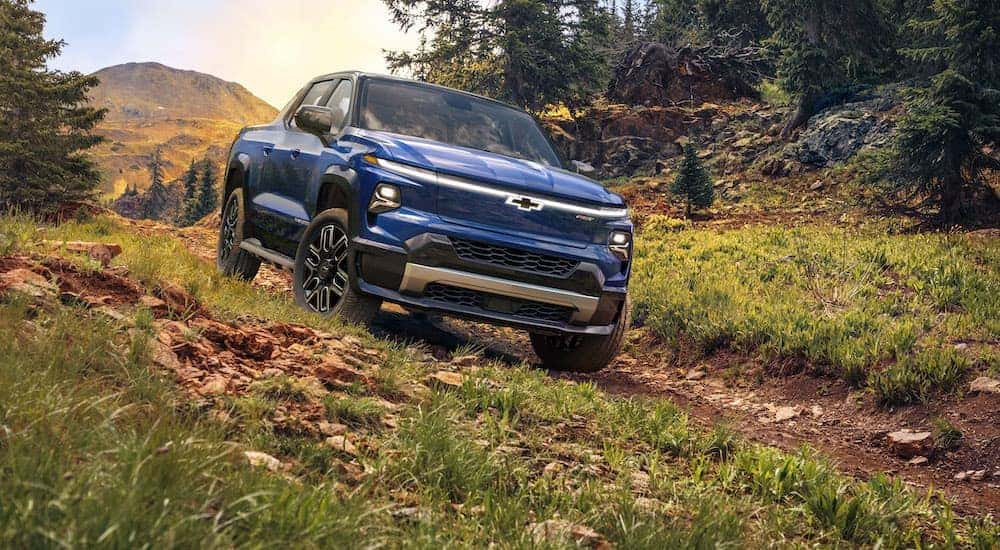 There are so many reasons to buy a Chevy. Before we get to the exciting lineup, it is important to understand the rich history of Chevrolet and the ways it has led the industry since its origin in 1911. As your Russellville Chevy dealer, we want you to be informed not only as to the excellence of each individual vehicle, but also as to the excellence of the brand itself. The real question to answer is not "Why should you buy a Chevrolet?", it's "Why shouldn't you buy a Chevrolet?" You should buy a Chevrolet because they are a leader in the car industry for producing innovative, luxurious, and safe vehicles. We love talking shop, so we are going to show you why you should go to Chevy for your next vehicle.
A Rich History
Capability is in Chevrolet's blood. Founded by William C. "Billy" Durant in 1911, you may be wondering where the name Chevrolet comes from. Well, the company was a joint venture between Durant and acclaimed racer Louis Chevrolet. With his racing background, Louis Chevrolet thought not like a businessman, but like a driver, and a fierce one at that, in his vehicle design. Not only was Mr. Chevrolet a racer, but Mr. Durant founded General Motors, which rose to quick success; between Buick, Cadillac, Chevrolet, and GMC, we'd say that General Motors is still leading the industry today. With high capability, luxury design, and affordability at the forefront of Chevrolet's first vehicles, they set out to be an industry leader from the start.
The very first Chevy, the Series C Classic Six, included luxury features, such as an electric starter and luxury headlamps, and did so for an affordable price. As the brand progressed, they became a pioneer of advanced engineering with four and six-cylinder engines, and ultimately introduced the small block V-8 engine. V-8 engines are still powering Chevrolets across the lineup to this day, and they are bringing home some of the best performance specs on the market. Chevy knows that if it's not broken it doesn't need to be fixed, which is why they let their rich history guide them through the process of their vehicle production, even to this day.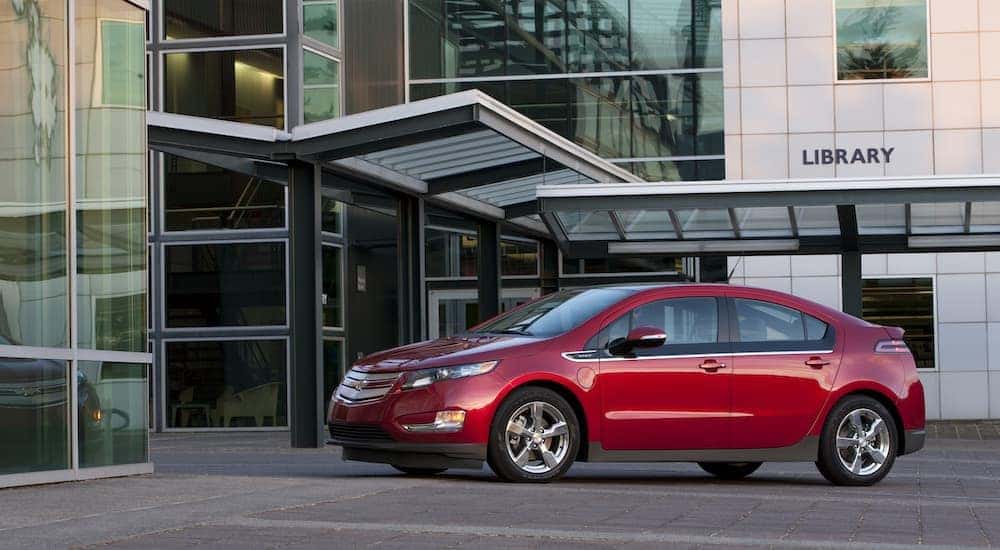 Leadership
Chevy have always been ahead of their peers since its very inception. For example, Electric vehicles are now taking the automotive industry by storm. But, in 2011, now over a decade ago, electric vehicles were still essentially just an idea. But who pioneered this idea and helped to make it an industry reality? Chevy did, with the introduction of the 2011 Chevrolet Volt. This vehicle holds the status of being the first mass-produced electric vehicle with extended range. This vehicle was ahead of its time, taking the leap from hybrid to full electric vehicle, and doing so with a range of up to 379 miles. That is good now, but in 2011 that was revolutionary.
The revolutionary vehicle production did not end with the Volt. As electric vehicles have continued to grow in availability and popularity, Chevy has seen the need to break the mold once again. How is it breaking the mold this time, you ask? Well, you may be familiar with the already-brilliant Chevy Silverado; this truck reaches some of the top performance specs you'll find on a pickup anywhere and has taken truck off-roading to a new level. Chevy has recently announced the upcoming Silverado EV. This truck, set for the 2024 model year, is revolutionizing both the electric vehicle sector and the pickup truck sector by producing a vehicle like you've never seen before.
Built on the brand new Ultium battery platform, this truck will be able to go from 0 to 60 in less than 4.5 seconds, and once it has accelerated, it will be able to sustain itself with a 400-mile range. These 400 miles will be quite enjoyable since drivers will be experiencing the thrill of up to 660 horsepower and 780 lbs-ft of torque. The Silverado has been renowned for a long time as one of the finest trucks on the market, and drivers have been content with its already excellent performance specs, thinking that it couldn't get any better. But this new electric Silverado will be performing at hundreds of units above any previous Silverado. If electric vehicles are here to stay, they need a leader to rise up and pave the way. Chevy has done that from the start, and it is making a huge leap forward with the 2024 Silverado EV. Leadership is one of Chevy's greatest qualities.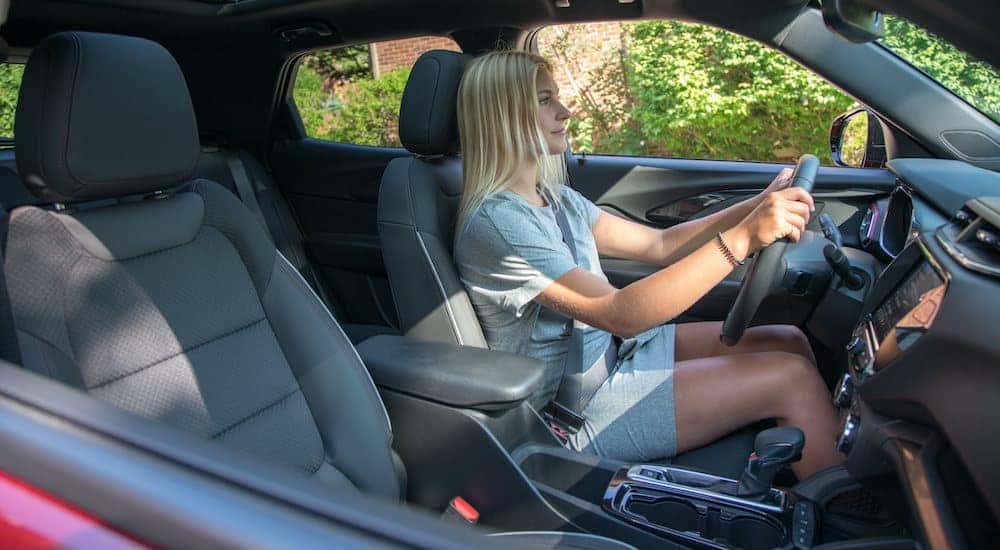 Innovation
In order to be an effective leader, a brand needs to be innovative. The good news is that this has been one of Chevy's strong suits from the start. In recent years, it has been most clearly seen in Chevy's innovative safety technology.
More and more, we are seeing Chevrolet vehicles come standard with Chevy Safety Assist. This innovative safety package includes Automatic Emergency Braking, Front Pedestrian Braking, Following Distance Indicator, Forward Collision Alert, and more. These advanced technologies allow the vehicle to step in when the driver may have missed something, preventing bad from becoming worse, and even better, preventing an accident from happening in the first place. But this is not the only thing that Chevy offers in the safety department.
With the Safety Alert Seat, Chevy uses innovative technology to give the driver a full-body experience, providing seat vibrations when an accident may be at hand. We experience everything through our bodies, and so this seat gives drivers a more tangible experience, increasing the likelihood of immediate responsiveness.
Perhaps the greatest innovation in the Chevy safety department is Chevy Teen Driver. This leading safety technology gives parents and teens the opportunity to collaborate in cultivating both independence and safe driving skills. Parents are able to program a special key with certain safety specifications, including maximum speed, maximum acceleration, and maximum audio volume, making sure that teens aren't able to attempt anything that could be harmful. Now with Buckle-to-Drive technology, teens won't even be able to begin driving without a seatbelt, making sure that step one of safety has been completed before the car is even started. We don't want to restrict our teenagers, but we must help them to develop healthy driving skills, and this technology provides for the perfect balance when teaching teens to drive independently. Innovation is the name of the game when it comes to vehicle production, and Chevy accomplishes this very well with its safety technology.
Progress
Just because a vehicle works and is highly-acclaimed doesn't mean that it can't improve even more. As great as a vehicle may be at a given moment, if it simply rides the wave of its current popularity, it will grow dated and stale over time. Chevy knows this, and that is why it is always finding ways to make its already-excellent vehicles even better.
Take the Suburban, for example—the longest-lasting nameplate in Chevy history, and for good reason. This SUV is used for luxury vehicle driving, limousine servicing, and security because it is a top-notch vehicle. But Chevy wanted to go further. That is why the brand gave the Suburban (and its sibling the Tahoe) a major-league makeover for the 2021 model year—a makeover so significant that Chevy had to release the vehicle as the All-New 2021 Suburban, increasing the vehicle's size by way of its brand-new chassis architecture. The vehicle has been totally reimagined, ushering in a whole new generation of Suburbans. This long-lasting nameplate is not going anywhere anytime soon, and Chevy puts a deep amount of care into each of its vehicles, always finding new paths of progress.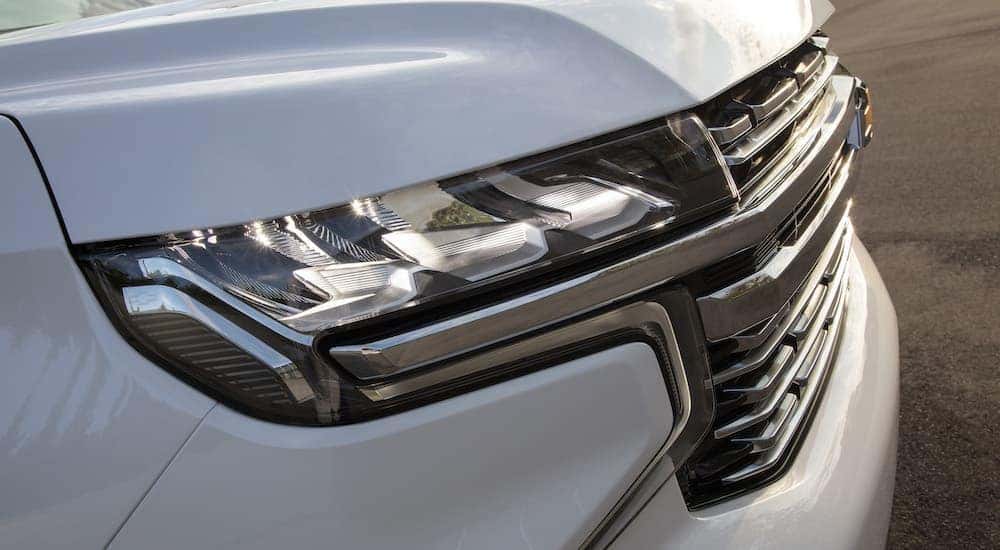 Driven by Passion
Chevrolet loves producing vehicles. It is what they do best. That is why the brand has such a rich history, and why it continues to excel in leadership, innovation, and progress in vehicle production. That is what you want when purchasing a vehicle. You want a brand that has decades (or, in Chevy's case, a century) of experience to know exactly how to cater to drivers during each generation. You want a brand that makes long-lasting vehicles and we think you'll like what you find in the Chevy lineup. We welcome you to visit us at Newton Chevy of Russellville and experience Chevrolet for yourself.